"6 Ways E-Commerce Data Analytics Reduces Risk, Maximizes Profits" is our fourth in a series of blog posts exploring how various industries are taking advantage of big data and analytics. To read more, download our entire eBook, "How Big Data is Changing Industries."
Maximizing Profits with E-Commerce Data Analytics
Global e-commerce sales are projected to double from $1.6 trillion in 2015 to $3.6 trillion in 2019. With big data coming into play, e-commerce is now a hotter market than ever before. Here are some of the ways online retailers are tapping into big data to maximize profits.
Peronalizing the Shopping Experience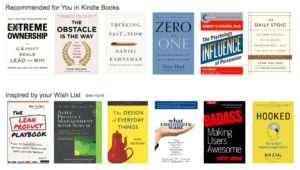 Personalization is everywhere now. It creates customer loyalty, the ultimate competitive advantage in the world of e-commerce. Data about everything, from click patterns to purchase history, help retailers personalize product suggestions, loyalty program options, and much more.
Perhaps the most well-known example of personalization in retail comes from Amazon, one of the early adopters of e-commerce analytics. None of the shopping suggestions Amazon offers individual customers are a coincidence. Rather, they're the result of many bits of data that the retailer collects about online behavior. Not surprisingly, Amazon's sales increased by 29% right after it implemented the "Recommended for You" feature.
Improving Cyber Security and Compliance
Big data analytics is a big deal for cyber security because of the insight it contains. For example, information such as log data, flow data, threat intelligence data, and contextual data provides security teams with a complete view of possible threats.
Also, some companies are using transactional and crime-based geolocation data to minimize credit card fraud, identity fraud, and fraudulent returns. This has been highly relevant ever since the PCI DSS (Payment Card Industry Data Security Standard) compliance regulations were introduced. PCI DSS is a proprietary information security standard for organizations that handle branded credit cards from the major card companies such as Visa, MasterCard, and American Express.
Predicting Future Trends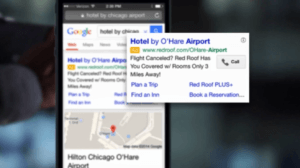 Big data empowers e-commerce companies to stay ahead of the curve, enabling them to identify changing patterns in consumer behavior, predict trends, and forecast demand.
For example, Red Roof Inn has increased online bookings by 10% by using data to predict flight cancellations based on weather. Furthermore, through search, pay per click (PPC), and SoLoMo mobile campaigns, the hotel chain delivers highly targeted ads to its customers.
Improving Logistics and Delivery Management
Real-time delivery management analytics (think weather, traffic, and geolocation data) can be used to keep better track of shipments and eliminate return fraud.
This data is particularly important for online sellers of high-priced, perishable, and/or time-sensitive goods. The rise of sensor technology adds another dimension to delivery management. Cheap sensors can be placed in packages of high value goods. The sensors help determine the conditions and delivery time of the package, and send that information back to the customer.
Reducing Shopping Cart Abandonment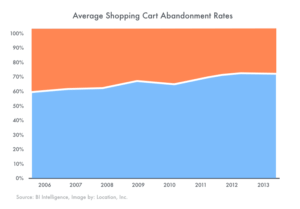 Big data allows online retailers to analyze every step of the buyer journey and better segment their customers. This is becoming particularly important during times when the average consumer uses as many as three to five devices or platforms when shopping.
Understanding where, when, and how customers shop, and when shopping cart abandonment is likely to occur, enables retailers to adjust strategy accordingly. This ultimately improves online conversion rates and optimizes the shopping experience, a win-win for retailers and consumers.
Competing on Value, Not Just Price
Companies can now create highly personalized experiences and improve their customer service to the point that price becomes irrelevant. That's the current trend—companies are shifting to dynamic pricing, effectively making it less important.
Again, Amazon does this well. It can quickly access a competitor's pricing and respond with its own deals, sometimes changing pricing as much as ten times per day. In conclusion, due to e-commerce data analytics, the competition must get on board or find other ways to keep their customers from jumping ship.