"How Direct Marketers Use Big Data to Supercharge Campaigns" is our seventh in a series of blog posts exploring how various industries are taking advantage of big data and analytics. To read more, download our entire eBook, "How Big Data is Changing Industries."
"Leveraging big data in your marketing strategy will create marketing efficiencies through better targeting and tracking success." – Jason Sasena, SVP, Kinecta Federal Credit Union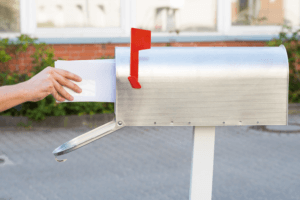 According to the United States Postal Service, 98% of people retrieve their mail daily, 77% sort it immediately, and 42% stop and read it. That means that nearly half of the direct marketing target audience is actually reading it, compared to an average of 0.2% for digital ads. And according to data from the Direct Marketing Association (DMA), the response rate for direct mail is 4.4%, compared to 0.12% for email.
In other words, direct mail is still highly efficient, thanks in part to big data. Direct mail is where marketers began to segment, split test, customize, target, and measure the results of their actions. Today, with access to big data, direct marketing industries enter a completely new world of possibilities.
Better Targeting and Personalization
Targeted direct mail ensures that the marketing message gets to the right people. The days of "batch-and-blast" ads are long gone. Today, marketers can't succeed without analyzing data to get actionable insight, which drives targeting, personalization, and timing.
Studies show that consumers remember just four of the 3,000 messages they see. Personalized messages make customers feel unique, which, in turn, facilitates brand loyalty. Big data allows direct marketers to achieve this brand loyalty.
Single Customer View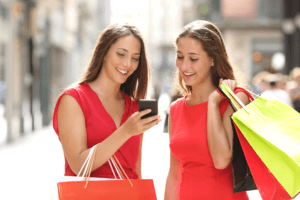 In today's connected digital world, big data and direct marketing work hand-in-hand. But data is only good if it's used and actionable. In order to better target customers and personalize messages, marketers now create 360-degree customer profiles based on available big data.
They aggregate multiple online and offline data streams to create a single marketing view on these profiles. In short, the more extensive their data is, the higher ROI they're likely to get.
Supercharging Direct Mail
Using location analytics, businesses are able to target their customers more precisely than ever before. Marketers can identify the location of highly desirable customers instead of marketing to anonymous masses. This can effectively reduce customer acquisition costs, build highly relevant customer awareness, and deliver massive ROI.
Supercharging Offline Advertising
Marketers can use location analytics to improve the efficiency of offline advertising spend by selecting publications and display locations local to the area where potential customers live and work.
For example, according to research by Kantar Media, the most common gym customers in the UK are 24-34 years old, working full-time in finance. As a result, with the power of location analytics, marketers can identify the most relevant neighborhoods to target their ads.
Supercharging Flyers and Handouts
Flyers can be cheap and personal. However, it is quite challenging to deliver a relevant message to the right customer. With location analytics, direct marketers can identify busy areas with high traffic in their targeted, customer-rich neighborhoods.