"Legal, Government, and Beyond: How Big Data Makes 6 Conservative Industries More Agile" is our final in a series of blog posts exploring how various industries are taking advantage of big data and analytics. To read more, download our entire eBook, "How Big Data is Changing Industries."
Big data and analytics are driving advancements that touch nearly every part of our lives. Many industries are gaining clear benefits from analyzing and visualizing vast amounts of data.
With time, even more conservative industries are waking up and actively seeking the direction big data will provide. From litigation practice to public policy, big data can reduce costs and improve productivity in both the private and public sectors. Here are some of the industries that are coming around to the benefits of big data.
Legal Services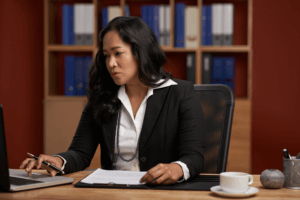 Of all of the more conservative industries, legal could benefit the most from big data advances. The legal industry has always worked with a lot of data, but most of it remained on paper. Ongoing digitalization of all of this data opens vast new opportunities for improvement.
Lawyers can now easily connect different kinds of (open and public) data sets, providing clarifications and new insights. Big data also directly impacts litigation, marketing, and internal operations. For example, one software tool, Juristat, can even predict how a flu outbreak might affect a jury verdict.
Government and Public Policy
When elected officials draft policies, they often lack access to advanced data analytics that would help them understand the economic implications of proposed legislation. Members of Congress don't typically receive a detailed analysis of a bill until after it has been written.
Now, big data can answer many questions on the policy making front, for example:
How will changes to immigration policy impact the job figures and the GDP?
How will tax reform influence the budget, economic growth, and income distribution?
What will be the impact of new investments in health care, education, and roads?
Public Transport & Logistics
With big data, authorities achieve a better understanding of the customer demand on different routes. They can map customer journeys across multiple modes of transportation, including buses, subway, and trains/high speed rail. Then, they can use this data to plan future routes, modify the frequency on existing routes, and understand the number of buses, subways, or trains needed on each route.
By leveraging big data, local governments can predict optimal equipment maintenance requirements for buses, subways, trains, and tracks. Sensors installed on the equipment can predict upcoming faults at the individual component levels, such a stretch of rails, or specific brakes.
Education
Big data also makes it possible to mine learning information for insights regarding student performance and learning approaches. For example, Arizona State University uses software that analyzes students' keystrokes to better understand their learning progression.
The software gathers information from the devices that students use and combines learning skills, grades, strong and weak points, as well as hesitation patterns when using the computer mouse.
Urban Planning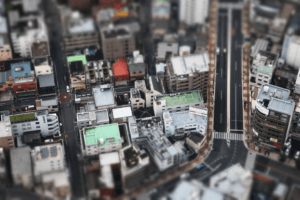 Urban life has become increasingly dynamic, whereas city planning often relies on static, traditional methods. But the growing source of big data is providing a fresh outlook.
Urban planners can now make decisions based on geo-referenced data, such as socioeconomic
data of people, land use, infrastructure networks, mobility traces, emotional responses, climate, and pollution.
The industry is now moving towards big data informed urban planning, which utilizes and relies on data-backed knowledge throughout the process.
Compliance
The ability to access, store, and analyze vast amounts of data will certainly benefit highly regulated industries such as finance, insurance, or pharma. But it can benefit businesses on an even more basic level, and help them prevent fines and penalties.
A great example is the EEOC v. DHL Express case, where a global shipping company was accused of assigning delivery routes to drivers based on their race and the neighborhoods' demographics. With access to quality demographic data, the companies can now better monitor how jobs are distributed, and
avoid similar, costly litigation.