"7 More Real Estate Property Risk Factors To Consider When Investing" is our seventh in a series of blog posts on real estate investing. To read more, download our entire eBook, "The Real Estate Investor's Checklist."
In our previous real estate blog post, we covered several real estate property risk factors to consider when purchasing an investment property. Here are a few more to be on the lookout for.
Plumbing problems
An old or substandard plumbing system can cause major water damage in the walls and floors. This can make the property uninhabitable and cause longer-term problems, such as mold infestations. Although some plumbing problems are covered by homeowners insurance, it can cost tens of thousands of dollars to clean up.
Inadequate or Unsafe Electrical Systems
Electrical system issues jeopardize both safety and convenience. Insulation, electrical service panels, and circuit breakers are prone to deterioration. While the lifespan of most electrical systems is about 70 years, water damage, fire, pest infestation, and other unusual events can speed up the aging process.
Failing or Inefficient Mechanicals and Appliances
Equipment near the end of its useful life is more prone to failure, raising the possibility of an inconvenient or dangerous situation. While item, brand, and workload are influencing factors, here is the approximate lifespan of the following big-ticket items:
Water heaters: 10-15 years
Furnaces: 15-30 years
Central air conditioning: 20 years
Refrigerators: 15-20 years
Washers and dryers: 10-15 years
Hazardous Materials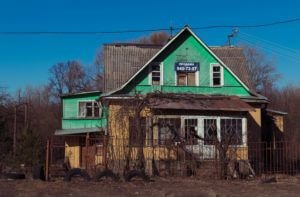 Lead and asbestos are two hazardous materials used in residential applications until relatively recently. If the property is older (pre-1970s era), the risk of finding these materials increases.
Also a concern: Radon, a radioactive gas that occurs naturally in certain types of bedrock. According to the EPA, radon tends to persist at higher concentrations in the Northeast, Midwest, and Intermountain West, but it can occur anywhere.
Mold and Mildew Damage
Homes exposed to excessive moisture are likely to develop mold and mildew problems. A wet climate, due to cracked foundations and/or leaky pipes, is a fertile breeding ground for mold and mildew. Since infestations often start inside walls, it's possible to walk through a mold-infested older home without realizing that there is a serious problem.
Unhelpful, Unfinished, or Outdated Updates
Costly updates you will need to make are often the result of poorly designed, inadequate, or simply tasteless interiors. In addition, incomplete projects, such as a partially finished basement or partially laid patio, will add to your real estate investment expenses.
Substandard or Unsafe Features
Older homes in particular may have many obsolete, or even unsafe, features that aren't up to code.
Some examples of unsafe features include steep staircases, low ceilings, blocked-off chimneys, and nonworking fireplaces.