"6 Ways Real Estate Data Analytics is Revolutionizing the Industry" is our third in a series of blog posts exploring how various industries are taking advantage of big data and analytics. To read more, download our entire eBook, "How Big Data is Changing Industries."
Traditionally, the real estate game is won or lost due to hard work and old-fashioned networking. Timing, the ability to detect trends, and sometimes a little bit of luck, determine outcomes.
Big data changes everything. From the way in which real estate professionals, buyers, sellers, and banks think about transactions involving property, to how these transactions are done today, big data makes the industry more transparent.
Here are some of the changes we're likely to see, due to the new data recording, storing, and analyzing capabilities real estate analytics provides.
Consumers & Retail Investors
Home buyers and retail investors now have access to real estate data at their fingertips. Many new tools offer information obtained through census, consumer surveys, property listings, and geospatial mapping.
Buyers and investors use demographic, location, and crime risk data to make better buying choices. Analytics also highlight home value trends at the city, zip code, and even neighborhood level.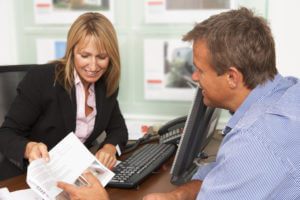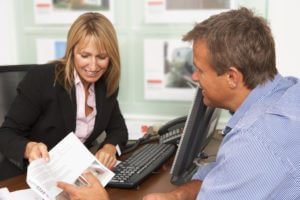 Lenders & Banks
Big data helps commercial banks mitigate risk, enabling lenders to offer the best interest rates to their clients. Banks and mortgage lenders also safeguard their investments by leveraging analytics. For example, statistics and indicators uncover potential risks, such as asset depreciation. Banks can also better determine whether the price of a foreclosure or short sale matches what a buyer or investor might be offering. Finally, financial institutions use big data to ensure that they don't sell their properties for less than what the market will bear.
Real Estate Investing
Real estate investors now gain insights and project future trends using big data. First, it can provide a look into market trends and future tenants' needs/wants. Knowing the energy efficiency, traffic patterns, air quality, and demographics of a certain location gives investors an advantage.
Likewise, predictive analysis can help investors determine future values, such as home appreciation rates, at the spatial scale that is relevant for every transaction. Real estate data can also identify the best prospective tenants, enabling investors to adjust marketing strategies.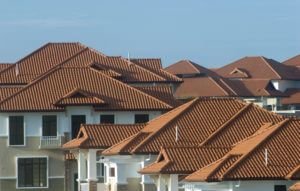 Real Estate Agents
Similarly, analytics offer real estate agents and their clients valuable information on housing trends, demographics, crime data, and school quality. Agents see what buyers truly covet, and also identify markets where there is changing demand.
Better Communities
Big data also fuels new ways of looking at community planning.  A great example is the Hudson Yards project, a relatively new commercial and residential development in Manhattan. According to the proposal by the developers and New York University, planned spaces will be equipped with sensors. These sensors will track the quality of air, traffic, energy use, and much more.
Using such data, real estate developers can learn what kinds of spaces work best in terms of tenant health, energy efficiency, and other points.
Building Management
Managing a property is an in-depth, and often tedious, endeavor. Big data can streamline this process by identifying issues, speeding up repairs, and slashing expenses.
For example, equipment information can be used by an algorithm to determine how each component in the building is functioning. As soon as a deficiency is identified, a work order to fix the issue is generated.