"How to Find the Right Location for Your Real Estate Investment" is our second in a series of blog posts on real estate investing. To read more, download our entire eBook, "The Real Estate Investor's Checklist."
"The biggest financial risk when investing in real estate isn't the condition of the property, but its location. You can change everything else."  – Dr. Andrew Schiller, CEO and Founder of Location, Inc. and NeighborhoodScout
Finding Real Estate Investment Location Success
Location is the most important factor to consider in real estate investing. Buying a property in the right location will maximize the chances of its value increasing and generating profitable returns.
Most of the time, tenants and buyers will overlook the shortcomings of a property if it has an excellent location. However, no amount of money spent after the purchase will make up for a poor location. This blog post covers several factors you should think about when considering the location of your next investment property.
The Neighborhood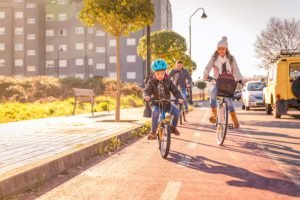 This may differ based on your preference, but if you're going to invest in a metropolitan area, choose a large one. The main reason for doing so is the depth of the economy and access to high-paying jobs.
While high-amenity small towns are everywhere, their values remain low because their access to high-paying jobs is also low. In fact, there are investors who won't even consider investment properties in cities with less than 500,000 residents.
It is also important to take into account the demographics of a neighborhood. What is it like? Is it hip and trendy? Is the city vibrant and popular among tourists? It it successful at attracting businesses? What are the future development plans for schools, hospitals, public transportation and so on?
The Amenities
Amenities, such as the proximity to high-paying jobs, quality schools, multiple shops, and decent hospitals also impact property values.
Which amenities are most important will depend on what kind of investment properties you're interested in. Look at your tenants or prospective buyers. Families care about schools. Professionals care about a short commute time and nearby transportation options.
Businesses consider everything from infrastructure and proximity to suppliers, to local taxes and regulations. It's not just present amenities that matter, but future ones as well. Development plans can have a big impact on future real estate values.
Infrastructure and Utilities
The availability of lower-cost energy and water sources, high-speed data access, and a developed infrastructure also influence location choice. Some tenants and buyers must have the fastest Wi-Fi, cable TV, and satellite access—and they're willing to pay a premium for it.
Consider the cost of energy: About 10% of properties in the U.S. rely on oil heating. However, for today's buyers, the availability of natural gas is becoming an absolute requirement. Well and septic vs. city water and sewer can be an issue too. The the condition of the septic system and well will influence a property's value.
Transportation and Access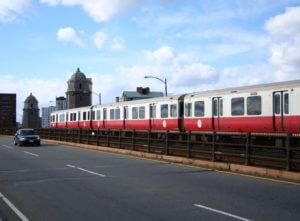 According to recent survey of 440 top public and real estate leaders from around the world by Ernst & Young, 88% rate infrastructure quality as the top factor influencing real estate investment. The quality of roads and public transportation, as well as proximity/easy access are key drivers of real estate investment growth.
Again, it's both present and future developments that matter. If the area is undergoing or planning an infrastructure investment, you can expect it to impact the real estate value dramatically.
Noise and Smells
Highways, fire stations, hospitals, airports and other high-traffic areas are guaranteed to generate noise. Noise influences real estate prices, and possibly a lot more. If an airport is close by, jet engines are going to be north of 110 decibels (sounds above 85 are already harmful).
There are similar concerns regarding smells—specifically, are there any? If so, does the smell change throughout the day? If there is a chemical factory nearby, a smell will most likely be present during the weekdays, not on the weekends.
Government and Courts
The local government is another important aspect to consider. Is the leadership strong? Does it have a clear vision for the city or neighborhood? Is it efficient? Is it favorable to real estate investors, or are there heavy taxes and regulations?
Pay special attention to the state and city courts. Are they favorable to landlords and real estate investors? How much liability will you have as a landlord?